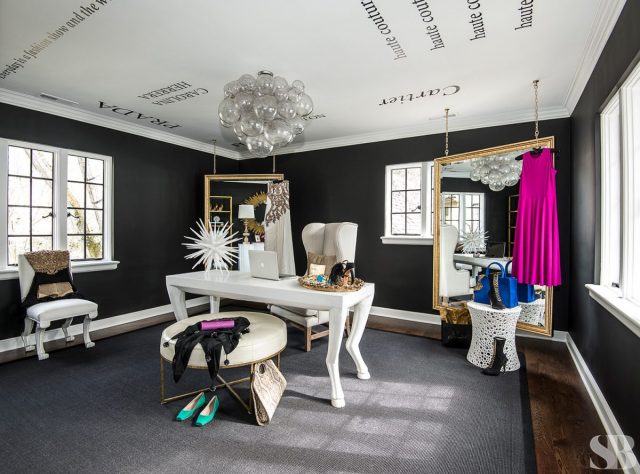 Lake Forest Showhouse Fashion Blogger's Retreat
High-Impact Contrasts Create Drama and Style
Design No. 855
We indulged our inner fashionistas by combining haute couture with sophisticated chic for a showroom we named Fashion Blogger's Retreat. Against black walls, we added bright white for drama, including a whimsical deer-legged table, a high-gloss chest with undulating folds, upholstered chairs and funky accessories.  A bubble chandelier draws attention to a ceiling peppered with fashion terms. For dimension, a pair of hanging, custom-designed mirrors reflects the jewel-box interior.
ASID Illinois Design Excellence Award Winner 2015
PHOTOGRAPHY © MEGAN CHAFFIN & WERNER STRAUBE
CONNECT WITH US
Our Monthly Reverie Journal and Weekly Reverie Email are designed to inspire.