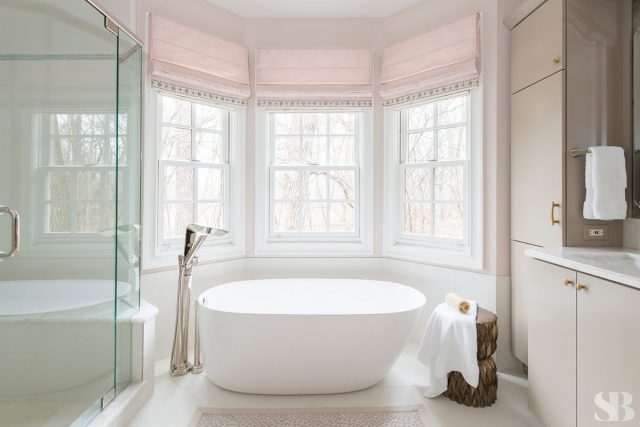 Downsize from Luxurious Home to Spacious Townhome
A Feminine Touch in an Art-filled Space
Design No. 861
After downsizing from a luxurious suburban home to a spacious two-story townhouse, this septuagenarian requested a design that channeled her feminine spirit and included as many pieces of her extensive art collection as possible. Drawing from the colors in her artwork, Studio Brunstrum created a palette of eggplant, violet, blush pinks and azures was accented with glints of gold and silver. Per her request to utilize most of her existing furniture, we reupholstered and repurposed as much as possible.  The master bath was transformed via a complete renovation to fit her petite size and needs.  Soft shades of pink, crystal and marble illuminate the light-filled space.  The new design delivered a fresh look that is both elegant and ladylike.
Modern Luxury Interiors Best in Design Winner 2016
ASID Illinois Design Excellence Award Winner 2017
PHOTOGRAPHY © MEGAN CHAFFIN
This project has added some spice to my life. I'm excited to have people come over to the house now – it's so beautiful.
CONNECT WITH US
Our Monthly Reverie Journal and Weekly Reverie Email are designed to inspire.