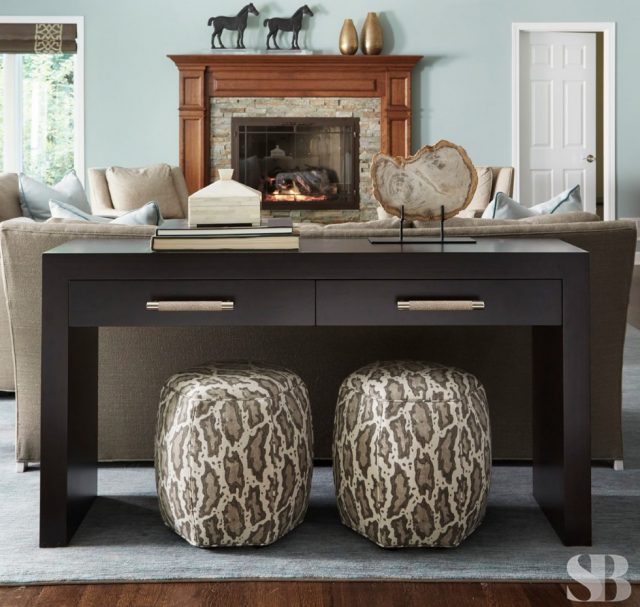 A New Addition and a Furnishings Update
Family Changes Inspire a Home Update
Design No. 820
Move or stay? After raising three daughters, this couple contemplated a move but decided to stay and create more space for the family visits they anticipated in the future.  Their stately, two-story suburban home received a significant addition and the entire house was updated for this new phase in the clients' life.  They were also ready to move on from a traditional style to a more relaxed, transitional design.  We respected their desire to keep some of their much-beloved existing furnishings and art throughout and added many new furniture elements and accessories. The mix of old and new resulted in a home that reflects their current lifestyle.
PHOTOGRAPHY © WERNER STRAUBE
I really like how much our home feels like us. We are a very casual family; we didn't want anything too pretentious, and we really feel comfortable with it. All the rooms flow together. We especially love the seating area Susan created in our new master bedroom suite. I never would have hung out up there watching TV before, but now we do. We were really comfortable with the team and how smoothly everything went. There was a lot of communication. They gave us choices. They pushed us into areas where we were a little less comfortable but if we pushed back they came up with another option. It was Susan's idea to pull out artwork we've had for years but didn't know what to do with. She got a number of pieces framed and she incorporated some of our favorites in rooms we would use the most.
CONNECT WITH US
Our Monthly Reverie Journal and Weekly Reverie Email are designed to inspire.