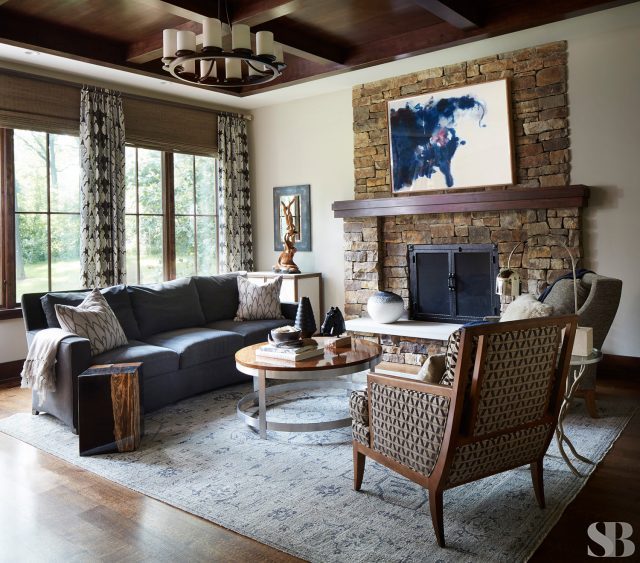 Mountain-Inspired New Home Design
Colorado Ruggedness Meets Elegance
Design No. 280
After years of relocating from state to state, an orthopedic surgeon, his wife and their three children settled down and built a Rocky Mountains-inspired home reminiscent of the father's home state of Colorado.  The clients selected lodge-like finishes for their new residence – chunky stone archways and fireplaces, slate accent tiles and oak floors.  We finished the interior in an organic, textural and refined style suitable for a family of five. The furnishings are comfortable and durable yet not overly masculine or too Western-esque. For a seamless transition to the heavily wooded property outside, we drew from Chicago and Canadian artists for the artwork in earthy shades of gray and blue, cream, bark and mushroom.
PHOTOGRAPHY © WERNER STRAUBE
You knew exactly what I loved and pulled my house together so it is amazingly gorgeous. You found the perfect pieces that match both my husband and me.
CONNECT WITH US
Our Monthly Reverie Journal and Weekly Reverie Email are designed to inspire.