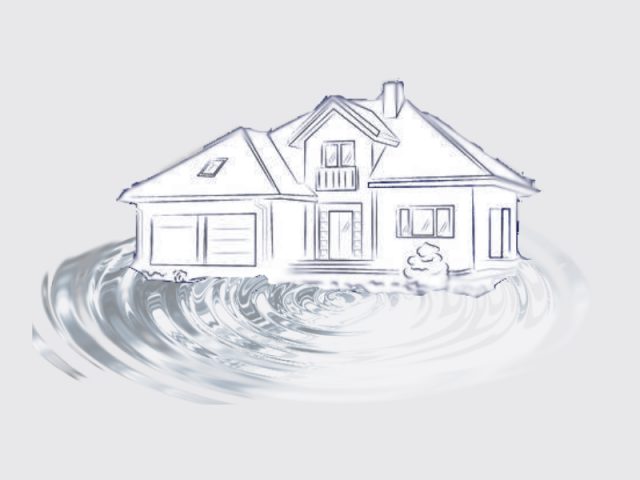 The Interior Designer Ripple Effect
May 1, 2020
We break down the hands and touchpoints involved in an interior design project. It all starts with one client and one designer!
As the world continues to be upside down, I've had the time for a bit of blue-sky thinking and I've wondered… when the COVID-19 pandemic is over, how will we live differently in our homes? Will there be an opportunity to re-design how we live? And as importantly, will we have a renewed sense of gratitude?
The majority of the interior design industry's clients (like our clientele at Studio Brunstrum) are well-positioned financially to withstand the impact of the Coronavirus. However, the recovery of the design industry will be dependent upon designers staying connected and relevant while building loyalty during our country-wide quarantine. Developing new clients and jump-starting current client projects that were put on hold will not be a problem of money, but rather a problem of emotional guilt and anxiety. This anxiety occurred after the 2008 recession and hampered the recovery of the design industry.  Emotions are at the core of spending, especially "luxury" spending. Understanding why people buy is crucial to determining what and how people will spend their money post-Coronavirus chaos. I believe high value purchases will be less of a signal of status and more of a confirmation of the buyers own values. To put it simply, the old Boomer mentality/adage of "keeping up with the Jones's" is no longer valid. Acquiring material possessions just because you can, will be perceived as inappropriate and uncaring, as there will be more disparity than ever in the world. What others think is irrelevant. Over-consumption is "out". The new mentality is more in line with the Gen X and Millennial philosophy and outlook on life – that we are all a part of the bigger whole and each person is as equally important as the next. These two generations purchase products and collaborate with service providers that they perceive have an enhanced value and whom they trust. Ones that give back and are socially, morally and ethically responsible. Servicing people's essential needs is "in" and will generate the respected and thoughtful experiences they desire.
How then, do we at Studio Brunstrum, along with other interior designers and the design industry change the narrative to one of a renewed sense of gratitude and possibility? What will thoughtfully entice those that have the wherewithal post COVID-19 to be of service and assistance to others in a socially conscious manner, thus jump-starting the interior design economy?
I started researching (along with two other design colleagues) what I call touchpoints, both the businesses and the people within that are involved in creating, building, renovating or designing a home and all the contents within it. The idea is indicative of the African proverb, "it takes a village to raise a child".
I soon realized; it is the same for a home.  On behalf of one client, it takes the combined effort of an entire community of small business owners, artisans, manufacturers, service providers, and individuals to connect and communicate to design a home.
And the story of design is best told by highlighting the impact of one design firm and one client collaboration to determine how many people benefit from one home interior design project.
To gather our data, my design colleagues and I contacted many of the major furniture, fabric, plumbing, tile and lighting manufacturers in the industry including Kravet, Urban Electric, Stark and Brizo, as well as the many service providers, contractors and architecture firms we work with.  My team then took that data and beta-tested it on a recently completed project – a whole home turn-key renovation for a family with three children in a 3-bedroom, condominium in Chicago. Over the course of this year-long project:
86 people collaborated onsite
655 items/products were selected, specified, and installed within the home
129 companies produced items/products that were used or installed in the home
11,958 people within those companies made the individual items/products
One Designer + One Client Project Renovation = 12,044 Employed People
The total number of people involved in this home is staggering! What other industry has such a ripple effect? It clarifies that the interior design industry is like no other; that every client and their design project is different. No two are the same, and the outcome is a one-of-a-kind home. Never to be duplicated. Yet the synergy and commitment of the design community is the same, time after time.
By using our data, it is easy to determine how many people benefit from an interior design project, whether that's a kitchen renovation, a master bath renovation, the furnishings for one room (think living room, dining room, master bedroom, family room)  or even a single chair, sofa or window treatment!
Each home design project starts with one client…and one designer. And it ripples outward to affect the entire design community and the people within it!
Talk about doing good!

CONNECT WITH US
Our Monthly Reverie Journal and Weekly Reverie Email are designed to inspire.