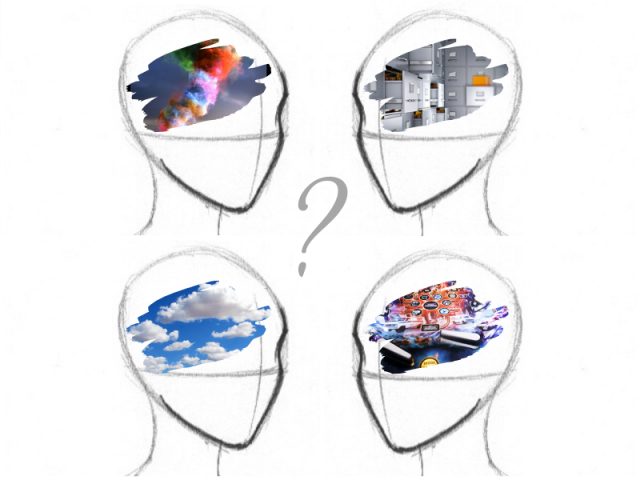 What Does Your Thinking Brain Look Like?
April 8, 2020
A dinner table conversation begged the question... and it turns out the SB Team are all different!
Amid this COVID-19 pandemic, we've been trying to remain calm, grounded, positive and productive – and through our Daily Reveries, we've discussed various methods of doing so. One of those ways is to find the time to just think. Set aside time to truly ponder an issue, idea or random thought.
This is something that Susan's adult children have always found funny, and it led to a very interesting conversation about what all of our brains look like (metaphorically speaking, of course)! Susan's brain is like a swirling tornado, with ideas and content sparking off quite quickly. Kelsey's brain is like a series of small drawers that open and close as needed. Susan's son Matthew's brain is like pinball game – bing, bing, bing, the flaps open and close with a constant adrenaline rush. Patti's brain is like a series of clouds floating by, all different shapes and sizes, and some slower than others.
This begs us to ask the question… What does your brain look like? Can you relate to one of ours, or is your brain something completely different? Think about it and pass it on! It's a great conversation starter for your next virtual dinner or cocktail hour with friends or family!

CONNECT WITH US
Our Monthly Reverie Journal and Weekly Reverie Email are designed to inspire.