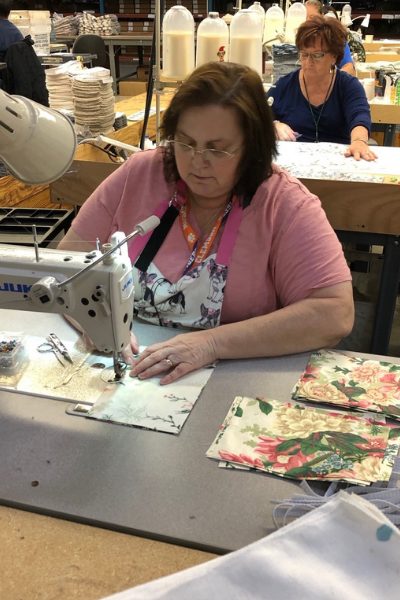 A Chat with Ellen Kravet: Mask Matchmaker
April 2, 2020
"Attitudes are contagious; do you want people around you to catch yours?" This quote by Bob Moawad is so relevant and will be for months to come. Spread a positive attitude and do what's in your power to help slow the COVID-19 pandemic.
I had the lovely opportunity to chat with Ellen Kravet yesterday and I have since nicknamed her the "Mask Matchmaker". It began with a call for help from Cape Regional Health System CEO, Joanne Carrucino; as chairman of the board at CRHS and Co-Principal and Executive Vice President of Kravet Inc. (a fifth generation family business that distributes fabrics, furniture, wall coverings, trimmings and accessories that together with her two brothers and sister-in-law, have expanded into the global leader in "to the trade" home furnishings) Ellen was the perfect person to connect hospitals, healthcare manufacturers, fabric suppliers, distributors, workrooms and other design industry manufacturers and factories and their staff to streamline the mask development and manufacturing process.
With an understanding of both the design and healthcare industries, Ellen has swiftly joined both together by calling on those she knows to work collectively for the greater good. As she so succinctly shared with me, "The Coronavirus pandemic is heartbreaking. We all do what we can do, and I can do this."
Hospitals are requesting fabric masks made of cotton, cotton/poly, polypropylene and crypton to fill the different needs of those on the front line. Cotton masks are the most breathable but shrink when washed – they are considered a one-time use. Cotton/poly masks can be sterilized and re-used but make the wearer's face hot (as the polyester is not as breathable as cotton). Polypropylene masks are made of a synthetic, durable type of plastic material and are used in many other healthcare products. Crypton masks are made of a durable, stain-proof fabric and are awaiting approval for healthcare staff to wear. Each type of mask is needed to fight the ongoing pandemic – and Kravet is doing their part to aid in manufacturing.
Many of the fabric masks being made by Ellen Kravet and her "Mask Coalition" within the design industry are used by healthcare staff as extra protection to cover their N95 respirator and surgical masks (as those are in such short supply, high demand and are often being re-used). The dilemma of double-masking (common during times of crisis) is reminiscent of my days at Baxter Healthcare Corporation during the beginning of the AIDS crisis when double gloving became the norm due to the unknown nature of how the disease spread.
Thank you, Ellen. Thank you, Kravet Inc. and thank you to the many women and men who are sewing masks by the thousands per day.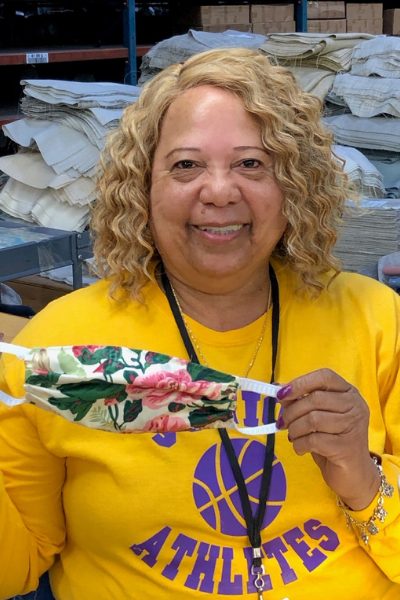 CONNECT WITH US
Our Monthly Reverie Journal and Weekly Reverie Email are designed to inspire.