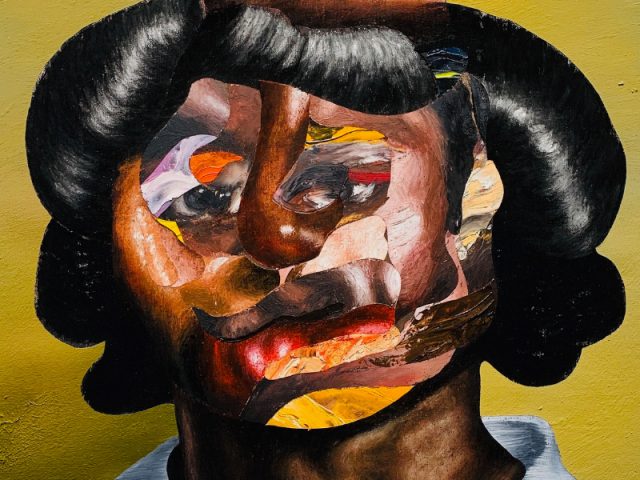 Chicago Spotlight: An Art Filled Weekend
February 26, 2020
Susan's recap of her February art filled weekend around Chicago!
Rhona Hoffman Gallery
Along with my friend Carrie Lannon, I attended the opening reception of new work by Nathaniel Mary Quinn at the Rhona Hoffman Gallery. A Chicago-born, Brooklyn-based artist, Quinn creates hybrid, fractured portraits on paper and linen using charcoal, pastel and oil paint. He explores the human form and tests the boundaries between abstraction and figuration. In other words, he deconstructs portraits of people in his life and repositions the pieces and parts of their faces. It made me contemplate "head space"- if our faces our "scrambled", are our brains as well? If so, is that when we are at our most creative?
Stop by – the exhibit is open through March 28!
Lyric Opera
Thanks to another dear friend, Jan Kostner, I went to see Madama Butterfly at the Lyric Opera last week. Without giving away too much, the Puccini created opera is a love story between a ravishing Japanese geisha and an American naval officer. After marrying her, he leaves Japan only to return three years later to take with him what she loves most in the world- their child. I was mesmerized by the little boy, played by Graham Macfarlane in his Lyric debut!
A must-see poignant and devastating drama. #LyricButterfly
CONNECT WITH US
Our Monthly Reverie Journal and Weekly Reverie Email are designed to inspire.