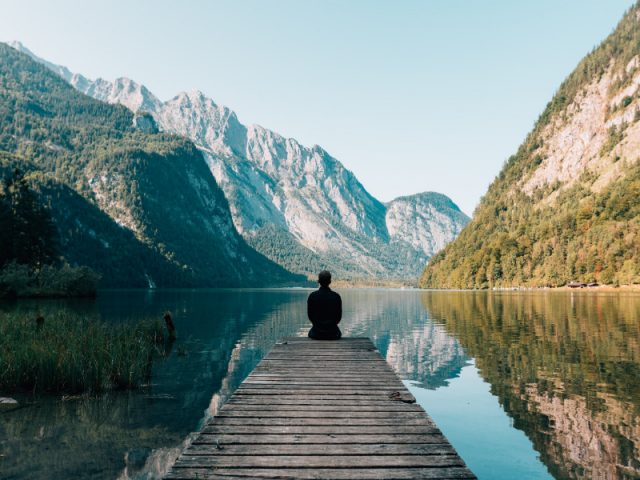 Designer Dialogue: Mindfulness
February 12, 2020
Keep up with the Designer Dialogue as Susan explains the latest interior design buzzwords and how they relate to the industry. This month's term? Mindfulness.
Term: Mindfulness
Dictionary Definition: A mental state achieved by focusing one's awareness on the present moment, while calmly acknowledging and accepting one's feelings, thoughts, and bodily sensations, used as a therapeutic technique. (Google Dictionary)
What it Means in Design: Mindfulness in the design industry is dual fold: it is necessary in both the process of design (for both the designer and the client) and in the end result.
Mindfulness is key throughout the design process to provide both clarity and stability and ensure we are making the right decisions on behalf of our clients. Our firm deals with extremely busy clients – scheduling time for a meeting is often a challenge in and of itself but getting clients to solely focus on the decisions at hand can be nearly impossible. Encouraging mindfulness in our meetings helps our clients feel comfortable and confident with the decisions we're making together on their homes. This practice also helps simplify the design process and makes it more enjoyable, instead of seeming overwhelming and daunting. Mindfulness is also key for the designers (and the rest of my team) to help balance and juggle projects that are all at different stages and moving at different paces. It can be easy to get swayed by the stressful nature and pace of this business, applying mindfulness during our daily routine allows us to focus on each individual client and project at hand, instead of worrying about the to-do lists and possibilities of everything else.
I also believe that mindfulness is key to the end result of a project – I want our clients' homes to feel cohesive with their lifestyles and act as sanctuaries and respites from the rest of the world as well as a place that inspires them and allow for creativity and the gathering of those that are important in their lives.. In order to do so, I need know understand how our clients practice mindfulness (as everyone has a unique process). I want to make sure that their home environment allows them to practice mindfulness and has a few areas throughout (if not the whole home) that allow them to rest, recharge, and relax.

CONNECT WITH US
Our Monthly Reverie Journal and Weekly Reverie Email are designed to inspire.